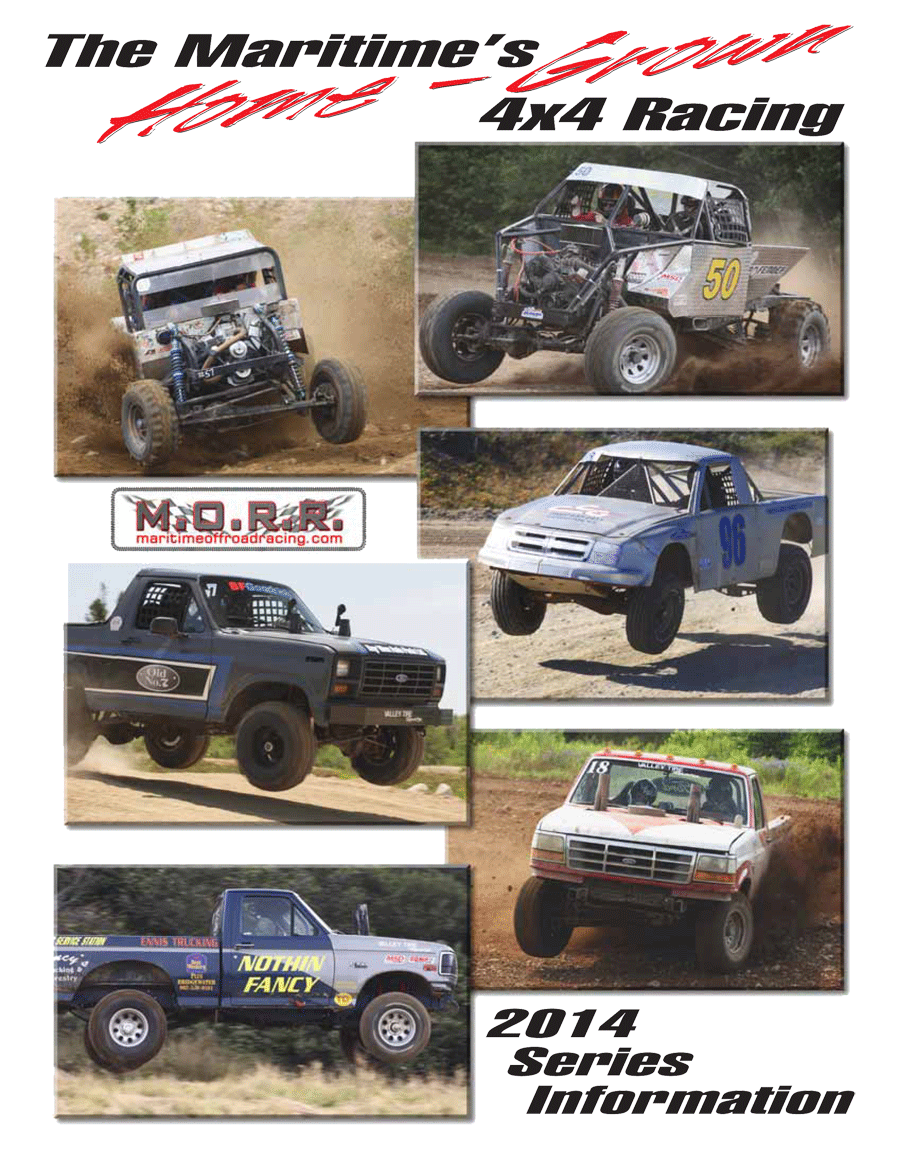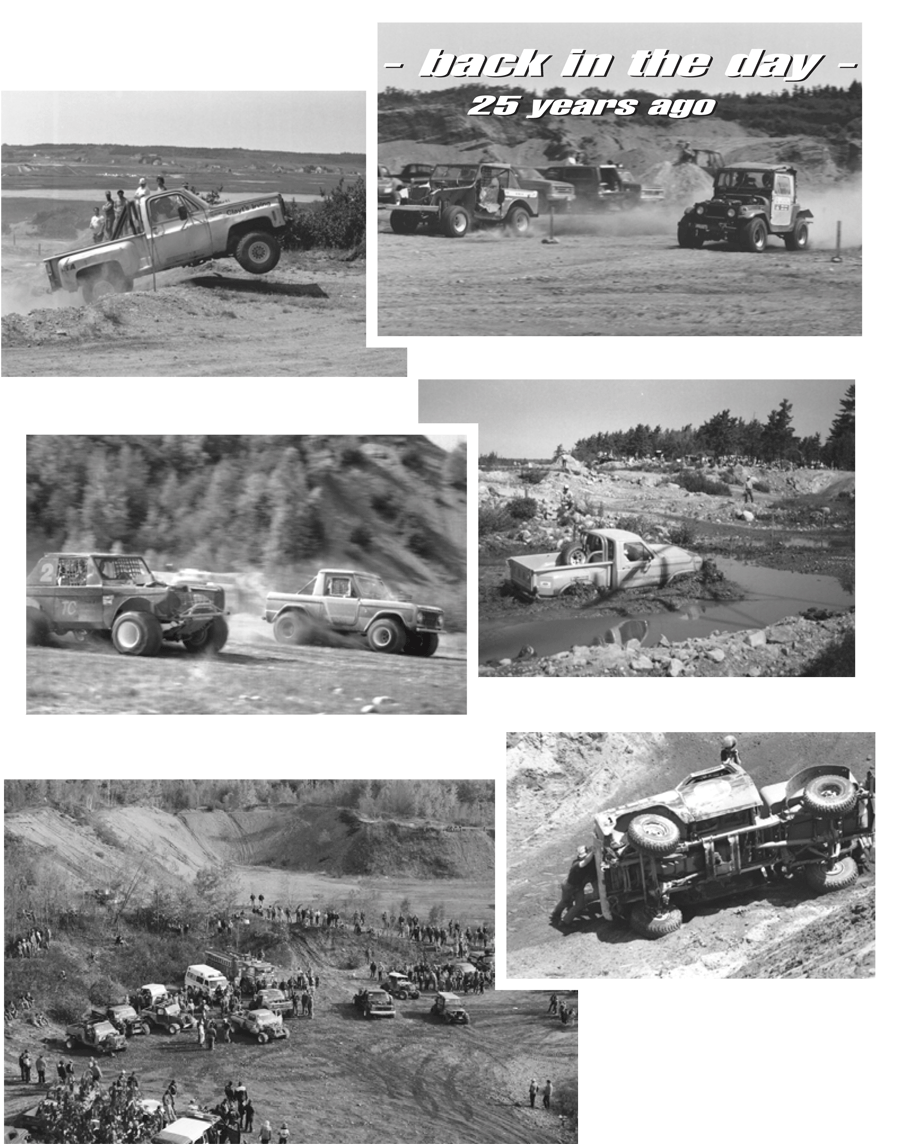 Organized 4x4 offroad racing in Nova Scotia goes back almost 30 years and although clubs and associations have come and gone, the racing has continued to flourish to the point that many 2nd and 3rd generation racers have taken over from where their fathers and uncles have left off. This information brochure that can be downloaded below is intended to provide the potential advertiser background information on the series itself as well as examples of various promotional initiatives that are intended to maximize advertiser exposure.

The most important facet to realize about this local brand of racing is the fact that each event on the circuit is essentially a community fundraiser with both admission and raffle proceeds being shared with local volunteers. Money raised is returned directly into the racer's own community, creating lasting good will for both themselves and their event sponsors. Nova Scotia 4x4 racing is not slick, not polished and certainly a little rough around the edges. But it is REAL. It is organized by real people who build and race real machines in their own garages and back yards that at the end of the day, want to know they've also contributed something tangible back to their communities, as well as having
enjoyed competing with friends and neighbours in a wildly entertaining competition.

This can be attested by thousands of hardcore fans, some of which who will attend every series event, necessitating drives of 2, 3 or more hours.
Please review this information at your convenience and contact any of the series representatives listed to discuss any inquiries you may have about involvement
with the most home-grown, socially-responsible grassroots racing anywhere.
Advertising possibilities include but are not limited to:

- Class sponsorships
- Series naming rights

For more info, contact Dave Blinn: This email address is being protected from spambots. You need JavaScript enabled to view it.
2014 event schedule
- date/location/club affiliation -
1 - June 1: Liverpool - Roughneck Off Road Racers
2 - June 15: Clyde River - Shelburne Co. Mud Munchers
3 - June 28/ 29: Glenholme - Colchester Co. Off Road Racing (CCORR)
4 - July 12/13: Rawdon - Hants Co. Mud Runners
5 - July 26/27: Pleasant Valley - Motorsport Park
6 - August 3: Chester Grant - South Shore Offroaders
7 - August 8: Bridgewater Ex Drag Racing - South Shore Offroaders (non points)
8 - August 17: Grosses Coques - Clare Froggers 4x4 Club
9 - August 23: Truro Exhibition Drag Racing - CCORR (non points)
10 - August 31: P.E.I. - PEI Mudrooters
11 - September 14: Yarmouth - Yarmouth Co. Redliners 4x4 Club
12 - September 20/ 21: Bridgewater - Lunenburg Co. Off Road Racing
13 - October 4/5: Middle Stewiacke -
14 - October 11/12: New Minas - Kings Co. 4x4 Club